Meet the Apprentice: April Trigg from Brace Creative –
For companies wishing to retain and develop their staff, and for managers wishing to develop their own skills, the growing list of apprenticeships has quickly become a must-have option.
It helps that the University of Gloucestershire is leading the way when it comes to offering a range of graduate and university level learning.
His business school at Oxstalls, synonymous with The Growth Hub and GFirst LEP, can list a growing catalog of learnings that testify to his willingness to listen, learn and deliver what the business wants.
---
About the Apprentice: April Trigg, Marketing Manager at Brace Creative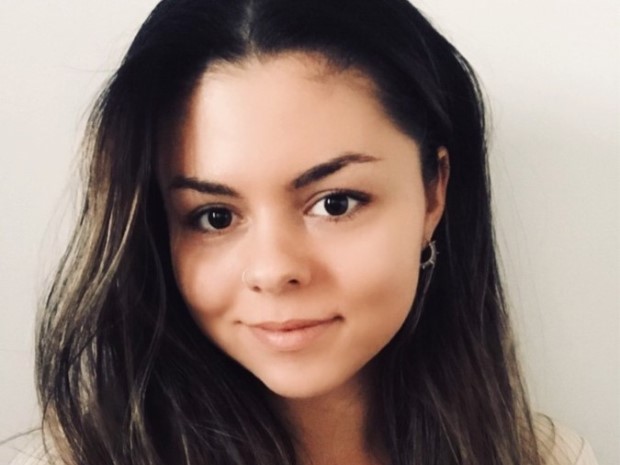 April Trigg works as a Marketing Manager at Gloucester's award-winning agency, Brace Creative.
Whether web design, graphic design or digital marketing, the agency, based in Olympus Park, Quedgeley, has provided clients such as the NHS, Gloucester Rugby, Gloucester City Council, Oxfam, Allstone based in Gloucester, Freemans Event Partners and the Gloucestershire group of companies. Circle2Success.
She has already completed a third level of media studies, but continues to develop her skills by taking on the challenge of a graduate level marketing apprenticeship.
---
What was your very first job?
I got my first job as a waitress at Orchard Pub. I then moved on to a personal shopper position at Tesco followed by a team leader position at Cineworld.
Once I got my Level 3 in Media Studies at Gloucester College, I knew I wanted to find a job in marketing and had scoured the web looking for a digital marketing apprenticeship in the area.
---
What are you doing right now?
Having started out as an apprentice in digital marketing, focusing the majority of my time on social media, I quickly learned my passion for search marketing, where I began to learn the ins and outs of search engine optimization. pay per click research and advertising.
I then moved on to a Search Marketing Specialist position and more recently was appointed Marketing Manager at Brace Creative Agency.
---
Can you tell us a bit about your work week?
As a Marketing Manager, I cover a variety of day-to-day tasks.
I am responsible for creating and implementing detailed marketing strategies focused on generating a measurable ROI for our clients.
I supervise and train two marketing apprentices and two marketing managers throughout the week, I then share my time between SEO (optimization for search engines), Google Ads, generation of proposals and meeting and communication with our clients.
I currently work 40 hours a week and have a more laid back life at home where I spend time relaxing with my fiancee and border collie.
On top of that, I recently started the Marketing Apprentice Diploma at the University of Gloucestershire.
---
Why, in addition to your busy work week, add an apprenticeship?
I have always liked to learn. After looking at different courses, the Apprenticeship Degree at the University of Gloucestershire struck me as the most appropriate.
I also much preferred the opportunity to go to college for face-to-face lessons over other online college options I have tried in the past.
My company has been a great support in encouraging further learning with the plan to put into practice the theory learned in college in the office.
---
How many hours per week do you devote to the course?
As an apprentice, we are required to devote 20 percent of each work week to study, essay writing, group work, and lecturing. I also spend evenings and weekends working on my assignments, making the most of unexpected bursts of motivation.
---
I understand that each apprentice uses their own business as a case study throughout. What are the advantages of this?
Having the opportunity to use Brace Creative Agency as the subject of one of my assignments so far has been a great opportunity to bring the knowledge gained in the classroom back to the office.
As with most courses, much of our study is based on marketing theory, which allows me to step back and reassess our campaigns, goals and objectives.
---
Is being alongside other entrepreneurs positive and do you support each other?
As part of a small cohort, I have met a handful of other businessmen so far during my course and I am happy to say that they are a lovely and talented group that I have looking forward to work.
Working alongside this group helps me think about things from their perspective, hearing their input during lectures and working together on group work has been a great help in my progress throughout the course.
---
When did you start the course and how long was it possible for you to start applying some of what you are learning to your daily work?
I started the course at the beginning of this year (2021) and was able to apply my new knowledge from the start. The knowledge from my first lecture has been ingrained in my mind ever since, allowing me to bring it back to the office the next day.
---
What have been the benefits for you so far?
With the new theoretical knowledge gained so far, my approach to marketing strategies and the conceptualization of marketing campaigns has evolved to become more in-depth, offering a more customer-centric approach.
---
Surprises?
Yes! Prior to joining the course, I have always been someone who enjoys working, however, the course allowed me to step back and focus on the theoretical side of marketing that I enjoy so far.
---
Would you recommend the course to others, why and what advice would you give them?
I would recommend this course to others as it is a fantastic opportunity to work full time while preparing for a valuable degree.
---
Outside of your business, on a personal level, what do you think this will bring you?
Although I am still new to the course, I have already seen improvements in my writing style, developments in my knowledge of the theory behind marketing practices and I hope this will improve further over time. time.
---
To learn more about business partnerships and apprenticeships at the University of Gloucestershire, visit glos.ac.uk.
---
Read more: Meet the Apprentice: Michelle Fyrne, Editor-in-Chief of SoGlos Group
Read more: Meet the Apprentice: Michelle Fyrne, Editor-in-Chief of SoGlos Group
---
By Andrew Merrell
---
Follow SoGlos on LinkedIn and sign up for the weekly SoGlos newsletter for the latest business news from Gloucestershire.
© SoGlos
Tuesday, July 20, 2021