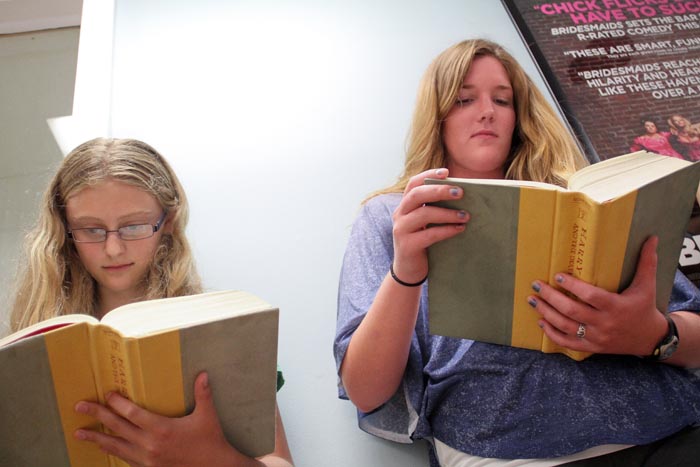 The Vineyard Gazette – Martha's Vineyard News
I have never met Richard Robinson, who died in Chilmark at the age of 84 last week. But 100 million children he has never met are alive today because of his vision and commitment to teaching children about the realities of the world we live in.
Like many of us, I grew up with Scholastic publications. I couldn't wait for the magazine to arrive in my elementary class. I wanted my Weekly Reader, I belonged to the Scholastic Book Clubs. . . I grew up with Scholastic.
As I grew older, Scholastic continued to reach me through its remarkable publishing division; books I wanted to read and own Clifford the Big Red Dog, Goosebumps, The Hunger Games, but the most important for this tribute is Harry Potter.
In 2004, I was completing a seven-year project on Global Child Labor and Human Slavery, the world's first documentary on child labor, Stolen Childhoods. The film turned out to be a historical documentary, but at the time of its release we were living in a world where children and adults were totally unaware of child labor. I wanted to change that and I had a friend who worked at Scholastic who put us in touch with the director of educational publishing at Scholastic, both print and online.
Over a period of several years, Scholastic helped us publish the very first educational study guide on child labor. Any child, parent or teacher interested in Harry Potter who visited Scholastic.com was immediately introduced to an ever-expanding website devoted to child labor. Directly on the Scholastic homepage were stories, videos, interviews, first-person testimonials, maps, educational materials, all of which shed light on the human face of child labor. We provided the content and Scholastic, the best in educational publishing, did the rest.
There has never been a cost to our non-profit organization for this partnership. On the contrary, Scholastic has invested in our children, in all children, by hiring writers, creating resources and working directly with us to give students the tools they need to face the real world we live in. Their efforts have made a lasting and generational difference.
I never met Richard Robinson. I would like to know. I thank him on behalf of the 100 million children whose lives have contributed to irrevocably changing the life of his private enterprise. When we started labor, a quarter of a billion children were working. At the time of our partnership, the ILO reported that 100 million fewer children were enslaved. To end the worst human rights abuses in history, directed against our children in the United States and around the world, we needed a visionary partner. We found this partner at Scholastic.
Today, our island nonprofit, Media Voices for Children, is already committed to creating a child labor curriculum for grades 8-12. You can learn more and see a sample of this effort at learnchildrights.org. The platform we have created for our educational resources during this multi-year effort. Childhood Unbound will be available in over 108 languages, it will be online, and it will be downloadable for teachers to print. The lessons can be used alone or as a complete study program. It will move the needle forward, it will give users the tools they need to make choices about how they spend their money, invest their time, activate their personal ethics and make children our first priority in everything we do. let's do.
Scholastic's partnership led to more exposure, but that was the catalyst. Time Magazine for Kids, the American Federation of Teachers, and the National Education Association have joined us. By the time we finished and theatrically released the film in 2004, more than 25 million U.S. public school children had benefited from the vision of an Island philanthropist.
I never met Richard Robinson, but 100 million children are alive today because he made it possible for our children to see the world as it is.
What better heritage could each of us wish for.
Len Morris is co-owner of Media Voices for Children. He lives in Vineyard Haven.