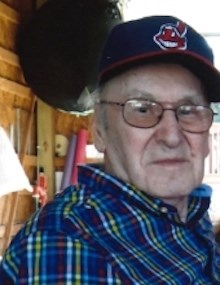 William T. Shagla – Obituary – Mahoning Valley
August 21, 1930 – May 7, 2021 (90 years old)
YOUNGSTOWN – William T. Shagla, 90, died May 7 at St. Elizabeth's Hospital.
Bill was born August 21, 1930 in Youngstown, son of Thomas and Alexandria (Xhian) Shagla.
On July 26, 1962, he was married to the former Theresa M. DeAugustine who preceded him in death.
A lifelong resident of the region, Bill worked in the steel industry for many years, retiring from Bliss Manufacturing in 1995 after 20 years of service.
A die-hard Cleveland Indians and Cleveland Browns fan, he was a semi-professional and Triple A baseball pitcher who loved all aspects of baseball.
He also enjoyed cheering on the Ohio State Buckeyes.
Bill spent time at the local casino and loved playing Rummy 500 with his daughter.
Her greatest joy was spending time with her family, especially her grandchildren.
Bill will be sadly missed by his daughters Pam (Neil) Frengler and Denise (Matthew) Bilas; and grandchildren Julianna, Vanessa and Nicholas.
He was predeceased by his wife; one sister, Virginia Camperman; and one brother, Paul Shagla.
To leave condolences to the family, visit www.lanefuneralhomes.com.
To send flowers to the family of William T. Shagla, visit our Tribute shop.